Why Austin is the Most Dog-Friendly City in the World
Austin, Texas is known for being a pretty quirky city. And one thing it's not short on, are dog-friendly places. We never leave without sticking our best friends in the back of our vehicles and heading out to see what Austin's dog-friendly spaces have to offer.
Austin has a serious obsession with dogs. There are some cities where you may bring your dog, but we're the city that loves our furry friends so much that we don't mind having them along on every outing with us.
Here's why I think Austin is the most dog-friendly city in the world.
Some of the best restaurants in Austin are dog-friendly
We love our dogs and we love having them with us everywhere we go. From restaurants and bars to grocery stores, Austin has some of the best dog-friendly establishments around. Here are some of our favorite places to eat and drink with our pups:
You can take your dog to an art gallery
Austin has been named the "most creative" city in America by Forbes magazine for three years running. The city also hosts one of the largest street festivals in the U.S., South by Southwest (SXSW), which features local artists and musicians performing on stages throughout downtown Austin each March.
Fido can get in on the fun too! There's even a "Yappy Hour" at Austin City Limits Live at Moody Theater during SXSW where you can bring your dog with you while enjoying live music from local bands like Shovels & Rope or Shakey Graves.
We have a ton of outdoor activities that invite dogs along
We have a ton of outdoor activities that invite dogs along. Whether you want to explore the trails at McKinney Falls or take a stroll on Town Lake, Austin is perfect for your pup.
The weather is gorgeous year-round, which means you can take your dog out all year long. Take your pup to Barton Creek Greenbelt for hiking or swimming; Zilker Park for playing fetch; and even local breweries like Blue Owl Brewing Company where you can hang out with your dog outside while enjoying some craft beer.
Paddle boarding is also a great and very dog-friendly activity! They can swim around and when they get tired, climb up on your paddle board. Check out Austin Paddle Shack for rentals.
Lakes and Lakes and Lakes
Lake Austin is the largest lake in Central Texas at 25 miles long and 1 mile wide at its widest point. It runs through downtown Austin and offers plenty of space for your pup to swim or paddleboard with you. There are also several parks along its banks where you can let your pup run off-leash as well as access to Barton Creek Greenbelt for hiking with your pup on trails.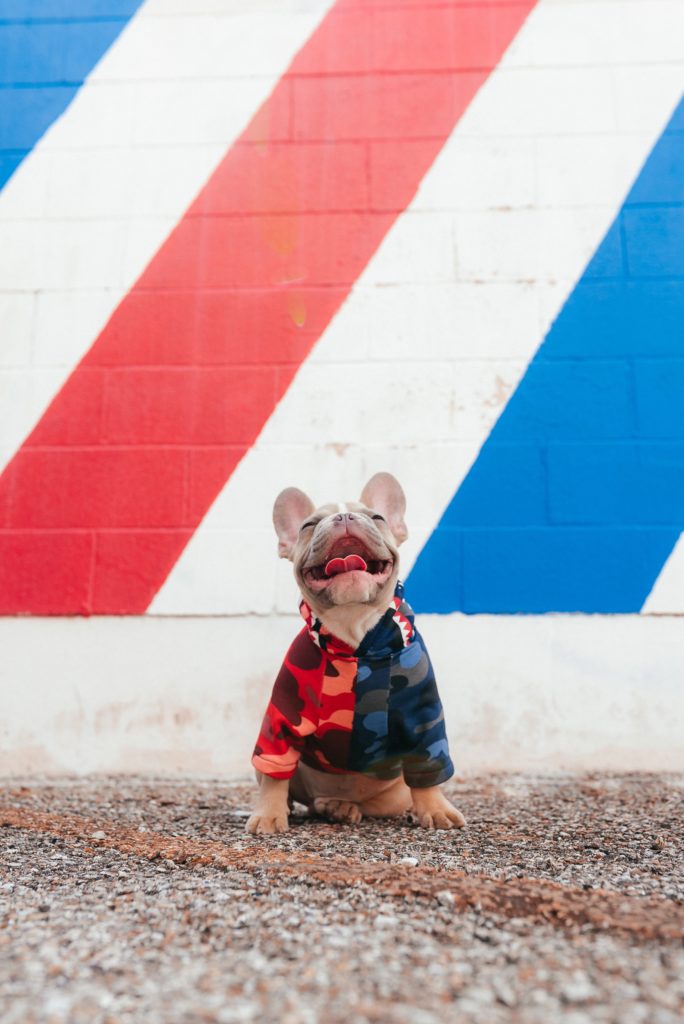 Lake Travis isn't far either! And you and your dog will have even more space to run and roam along its banks.
We've got a ton of pet boutiques and groomers that specialize in pampering your pooch
We've got a ton of pet boutiques and groomers that specialize in pampering your pooch — like the Pawstin Barkery, which offers "pupcakes" made from locally sourced ingredients that are baked fresh daily and delivered throughout Austin; or Mod Mutt Salon where you can get your pup groomed (or even your cat) or even Woof Gang Bakery & Grooming where dogs can get their own cupcake!
It's not just about pampering, though – Austinites take care of their furry friends as any good owner should. They make sure their dogs get exercise and socialization, as well as daily walks around town. And if you leave your dog alone at home too often, you're likely to get some dirty looks from other Austinites who know just how important exercise is for man's best friend!
Many animal organizations go the extra mile to protect Austin dogs
The Austin Dog Alliance and Austin Pets Alive! have worked tirelessly over the years to give Austin dogs a voice, and at the end of the day, it shows. The community has responded in kind by becoming even more dog-friendly than ever before, allowing for an environment that showcases what pets can do for us.
The Austin Dog Alliance focused on training therapy and service dogs to make big impacts in the lives of disabled and disadvantaged Austinites. They even train first responder dogs to work with the Police and Fire Departments. That's just one more big way dogs are helping humans and changing Austin for the better.
Austin Pets Alive! has a variety of "innovative lifesaving programs designed to save the animals most at risk of euthanasia", like their adoption, fostering, and animal volunteering programs. Many kind-hearted Austinites get involved with their organization and they're one of the main avenues to adopting a dog in the city.
They're welcome in most stores
You'll find plenty of stores that allow dogs on leashes inside their stores or even have an entire section devoted to pet supplies. Even Whole Foods Market has a designated pet corner where shoppers can shop with their pets by their side!
Some local businesses even offer discounts for customers with pets. If you want to see just how welcoming our city truly is, bring your pup along on a stroll downtown or through one of our many parks. You'll be surprised at how many places allow you both to enjoy each other's company while getting some exercise!
Dogs are welcome in the office
Many companies have embraced the idea of having dogs at work and have created designated areas for employees to bring their pets along with them during the day. You'll see dogs lounging in their owners' cubicles or snoozing on couches during breaks. The relaxed atmosphere has led many companies to offer onsite daycares so that employees don't have to leave their pets at home while they're at work.
It's not uncommon for employees at companies like MailChimp and HomeAway to bring their dogs to work every day.
Many co-working spaces also welcome dogs. Impact Hub on Bouldin Creek has many co-working dogs in attendance every day, with a large backyard for them to run and play in.
They even get their own meetup groups
There are also several meetup groups for dog owners in Austin that can help you find other people to share your love of dogs with.
Here's just a short, non-exhaustive list:
There's a meetup group for every kind of dog and every kind of owner! I'm sure you'll be able to find a group you fit in with.
Conclusion
There you have it, Austin is the most dog-friendly city in the world, and to me that's just another way that it's awesome. That's not to say that other cities don't love their dogs, but if you really want to get away with taking your pup anywhere you want in Austin, then take a look at the list above!